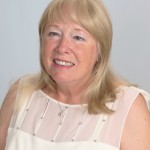 Kathy is a LexisNexis Time Matters, Billing Matters, and PCLaw Certified Independent Consultant, (CIC), specializing in supporting time and expense  tracking, billing and accounting, and practice management.  Kathy excels in procedure development and problem solving.  She authored the well-    received '14-Step Setup Guide to Billing Matters Plus®', as well as many other White Papers, User Guides, and Training Manuals. Kathy has  many years of Law Firm experience topped by over 20 years of technical support experience, including two years supporting Juris, one of the most  well-known time and billing softwares.  Kathy also supports QuickBooks and the QuickBooks link to Time Matters.
 Kathy Burger Consulting regularly partners with other highly reputable and talented support providers. As a team, each of your support needs is met  by the resource best suited to the task.
Ask Kathy about LexisNexis Monthly Payment Plan.  And the subscription plan can be designed to encompass the practice management software as well as the online content.  Less out of pocket up front, and fixed monthly payments make it easier on your budget.
Kathy Burger Consulting provides training and support by a fully tested and certified professional.  She has clients across the country, and her home office is in Lake Worth, Florida.  In addition, Kathy is a licensed Realtor.  BE SURE TO ASK ABOUT FINDING REAL ESTATE IN SUNNY SOUTHERN FLORIDA.